Sikkim is a serene yet dazzling natural beauty that is the gateway to the North-Eastern corridor of India. The state, nestled in the lap of the mystical Himalayas, is a perfect holiday destination. The great history of Sikkim is deeply rooted in its Buddhist culture. Famous as a hill station among tourists Sikkim is home to snow-clad mountain peaks, soothing water springs and most importantly expressive valleys of flowers.
One can experience the desired peace of mind as well as the amusement in the bewitching charm of the state. This article highlights 6 mesmerizing places to visit in Sikkim for a wonderful holiday experience.
ALSO READ: ABOUT SOMNATH TEMPLE
Gangtok
A perfect mix of culture, natural beauty and modernization Gangtok is the capital city of Sikkim. Tourists while visiting Gangtok feel fascinated by the mighty glimpse of Kanchenjunga Mountain. Rumtek and Enchey Monasteries are famous religious sites located in Gangtok. A panoramic view of the city is visible from Ganeshtok and Tashi View Point. Rhododendron fragrance fills a distinct aroma in the air of the city to rejuvenate your soul. Picturesque sites such as Nathula Pass and Tsomgo Lake are highly appreciated by sightseers. For an unspoiled Gangtok tour, the best season is between March to April and October to November.
Zuluk
This beautiful hamlet in Sikkim is tucked at a height of 10,000 feet. Considered as one of the least discovered places in the entire state, Zuluk is a perfect choice for couples going on Sikkim honeymoon. Nearby Thambi View Point offers a picturesque view of Mt. Kanchenjungha. Several hairpin turns on the road let you experience real thrill and adventure. An outstanding part of Zuluk is the lakes. Elephant Lake, also known as Kupup Lake, is one of the pious lakes of Sikkim. If you would like to experience a flowery summer in Zuluk then the August and September months are suitable.
Yuksom
Known as the old capital of Sikkim this place is appreciated for its rustic appeal. Tourists find Yuksom as the perfect getaway to Khangchendzonga Mountain. Dubdi Monastery is a great religious center that also happens to be the oldest monastery in Sikkim. From a historical perspective, Sikkimese finds Yuksom significant and term it as the 'meeting place of three lmas.' Tranquil waterfalls enhance the gorgeousness of Yuksom presenting it as one of the serene places in Sikkim. The weather of this place is pleasant throughout the year, however, March to June and September to October time is considered best.
Pelling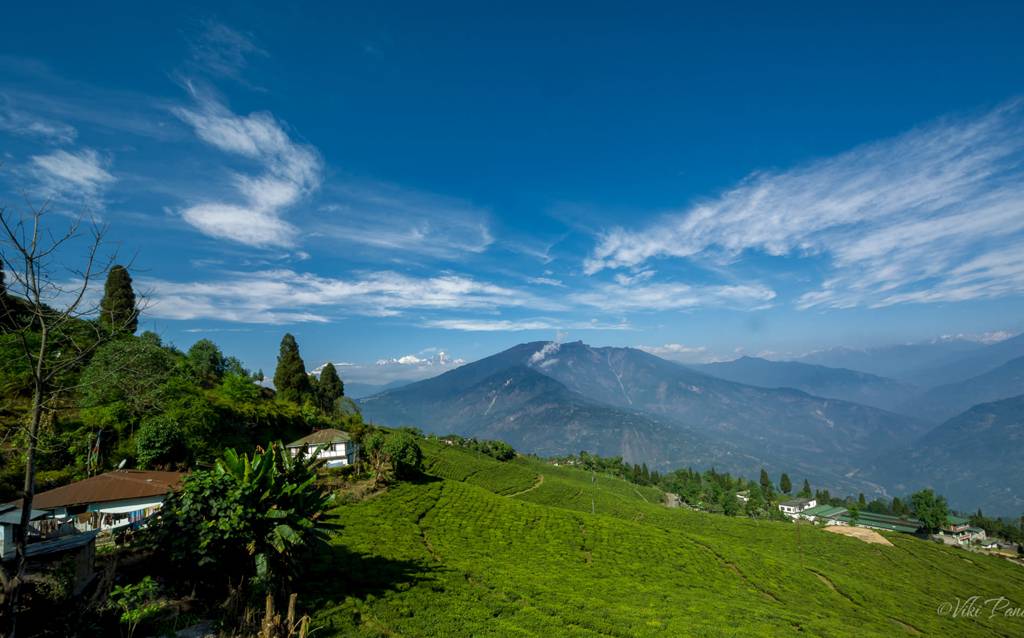 Nestled at a height of 7,200 feet above sea level, Pelling offers captivating views of Himalayan mountain ranges. Some of the amazing trekking trails of Sikkim start right from Pelling. Adrenaline pumping water sports activities like rafting, kayaking and others can be enjoyed at Pelling within the tour package. While visiting this place what comes across are the bridges, old monasteries, grand waterfalls and so on. Location of Pelling lies at the foothills of snow-laden Kanchenjunga Mountain for a striking appeal. The moderate temperature throughout the seasons makes Pelling an all-year-round destination, however, trekking activity in the summer season is rated the best.
Lachung
This unexplored beautiful place of Sikkim lies in the northern part of the state. Lachung is a quaint mountain village and a sought-after snow-destination in Sikkim. The pristine beauty of the Lachung Chu River blesses this place with a mind soothing charm. While visiting Lachung, you come across innumerable fruit orchards that intensify the bewitching power of this place. Artistic glacial rivers and gushing waterfalls are some salient features of this locality. Cloud-kissed hills and towering dark mountains give a heavenly feel to travelers. The best time to visit this most picturesque village of Sikkim is between October to June.
Note: We don't make any guarantees if the above-stated facts are not correct. If you think any information provided by us is wrong then contact us.